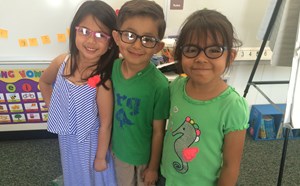 New this year, GGUSD has expanded its transitional kindergarten program to serve more 4-year-olds than ever before. If your child was born between September 2, 2016 through September 1, 2017, please register your child for our free full day kinder…
Principal's Message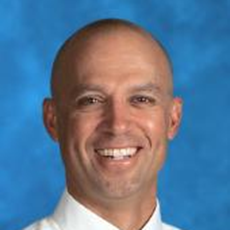 It is my pleasure to welcome you to the 2023-2024 school year. I am excited to serve as the principal of Patton Elementary School, work alongside our community, and the entire Patton team! I have proudly worked in public education for the past 27 years. I am now beginning my 19th school year as an elementary school principal in the Garden Grove Unified School District. My multicultural background has always helped provide me with the insight into the challenges and strengths that our culturally diverse families bring to our schools.
Patton Elementary has a strong school and family partnership. This connection will always result in the most positive outcomes for all of our scholars. We are also so fortunate to have an amazing PTA at Patton! Our PTA supports all scholars through field trips, assemblies, technology and so much more!
I'm excited to begin this new school year and I look forward to meeting all of our families and scholars! Please know our school is always here to support you and please reach out if you need anything
Sincerely,
Kai Chang Principal
Our School
Salutations Patriots! 
Welcome to Patton Elementary, where we offer general education classes, special education classes, and the GATE program for all of our 985 students! What makes us unique is that despite being a large school, everyone takes the time to build relationships among our students and community. We have a welcoming and positive climate here at Patton. We also expand our curriculum through activities such as Colonial Day, Greek Games, Egypt Day, and Snow Day to provide hands-on learning opportunities for students. 
Our PTA is very active around campus and our safe community. Parents are given the choices between volunteering in the classroom or assisting the PTA as a whole. Participating parents put on the following:
Talent Show

Walk-A-Thon

Carnival

Book Fairs

Candy Cane Corner

Family Nights which include Movie Nights and Paint Nights

Skate Night

funding all field trips and three assemblies during the school year
Our PTA strives to coordinate fun and academically enriching events throughout the year for each and every student. Their constant participation evokes student attendance to all events in our big community of Patriots. Thank you, parents!
Our after school programs enhance student academics as they focus on other subjects that are not typically available at other GGUSD campuses. Here are our programs:
The Running Club rallies our future cross-country athletes as they explore the world of exercise and health. Students in the program are taught tips and strategies to reserve stamina on the track for better running results. 
Our Coding/Robotics Club highlights the sciences and technological aspects of our digitally literate society. Students learn how to program robots and utilize them for humanitarian and academic purposes.
The Book Club allows students to read famous literary works and discuss insightful themes found in the text. Our readers gather to critically think and become globally aware as they decipher book messages and apply them to the real world. 
Patton's Art Club channels the meaning of identity and eclectic styles as students use different art forms to develop original artwork. Participants learn about artistic techniques, time periods, and artists while expressing themselves in their own unique way.
After school Intervention is available for students who need an extra boost in certain academic subjects. Teachers and students collaborate and critically think about different ways to learn and review class content. Scholars also receive homework help.
Chess Club highlights strategic modes of thinking via matches between students. Participating scholars learn the history and purpose of chess, teaching them enriching information here on campus. Additionally, students engage in exciting chess games as a way to practice strategic thinking.

Patton presents

 a musical each year. Students in grades 4-6 can participate in the theatrical work as a means to exercise public speaking. This year the musical was The Lion King. Participants did a phenomenal job as they performed their hearts out for our large, loving community.
Our Boys and Girls Kids Club on campus extends its services to students in grades K-6. They offer after school tutoring on campus as well as fun activities to evoke student engagement and involvement.
Here at Patton, we pride ourselves on the fact that we are a California Distinguished School. We would like to thank our teachers, students, staff and parents for maintaining a positive class climate full of participation, communication, and civic engagement. Patton students strive to succeed every day of the school year. We are proud of our accomplishments and hope to continue our success this year.
For questions or comments, pay us a visit at our front office. Good luck Patriots!